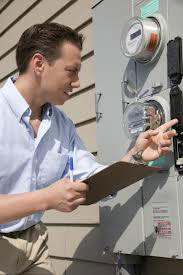 When you need an electrical inspection to ensure your electrical system is safe to operate, our underwriters and inspectors at A-1 Electric have become a trusted third-party agency in Philadelphia to confirm all electrical units are in compliance with the Commonwealth of PA and all other Authorities Having Jurisdiction (AHJs).
Our inspectors have experience dealing with a plethora of electrical situations. Examinations include the connecting and disconnecting of outlets, electrical replacements and removals, routine maintenance and repair, as well as system and wiring installations as per the NEC, (National Electrical Code), IRC (International Residential Code), IBC (International Building Code) in Bucks County and Montgomery County, PA.
Why do you need a 3rd Party Agency?
If you are installing or connecting a new electrical appliance to your property, an improper installation could cause significant damage from a circuit or generator malfunctioning. An agency that performs a quality electrical inspection in Montgomery County will make sure an installation meets all codes, requirements, and utility safety codes.
Additionally, you need a certified independent and unbiased agency when you are making changes to existing wiring. Once the installation is assessed and determined to be done correctly, our inspector will provide a certificate of compliance within 48 hours.
As a trusted third-party agency to local electricians in the Bucks County and Delaware County, PA, areas, we are able to perform residential work in opt-out or opt-in municipalities, in accordance with the Pennsylvania Department of Labor and Industry. It is important to remember that your electrical contractors are restricted from inspecting electrical installations or repairs because that would be a conflict of interest for the AHJ.
We are prideful about the quality assessments we provide to ensure your building's electrical systems are safe and approved. With power outages or electrical equipment needing repair without specified times, A-1 Electric offers emergency electrical service in Philadelphia. We work to inspect all electrical components that need service thoroughly and efficiently, so you can get back to living in a safe environment.
At A-1 Electric, we have worked tirelessly to become a leading and trusted 3rd party agency in Philadelphia and Montgomery County, PA. Our craftsmanship and satisfaction guarantee result in electricians favoring our inspectors for their projects. No matter how big or small the project is, we'll service you with our best assessment to ensure all codes and requirements are met and guide you with our expert consulting services.
Please don't hesitate to contact our team of professionals who serve Delaware County, PA if you have any questions or concerns about our agency. We're confident we can meet all of your electrical inspection, maintenance, wiring and system installation needs.
Note: We cannot be the Electrician and Inspector on the same project – it's one or the other.