In case you didn't know, you're required to receive an electrical inspection for all new electrical system installations, as well as upgrades or changes to wiring or existing electrical systems. When you have electrical work done on a residential, commercial or industrial property, the commercial electric contractors you hire must be licensed by the local municipality where the inspection is being performed. If you're looking for a trustworthy and certified PECO electrical inspector, A-1 Electric has the client dedication and experience you need.
We provide commercial and industrial electrical services, such as parking lot lighting installation and more for customers in Feasterville-Trevose, PA and other towns throughout Bucks County, PA, Montgomery County, PA, and Philadelphia. You can trust our fully accredited and certified electrical underwriters to perform a thorough inspection of your electrical system. By maintaining our approval through the Commonwealth of PA and local municipalities, our electricians have the opportunity to serve all of our customers with trustworthy services.
Commercial
-Restaurants
-Office Spaces
-Carnivals
-Temporary Installations for Work Sites
-Storage & Warehousing
Industrial
-Pharmaceutical
-Fuel Dispensary
-Chemical Plants
-Warehouse Facilities
-Customer Owned Utility
When you need a generator inspector near Philadelphia to take a look at the electrical components of your generator system, you need to make sure you have the appropriate permits listing the inspection agency of your choice on the permit. Whether you're a homeowner, landlord, property manager or tenant, in most cases you will need a stamped set of plans to submit for plan review before a permit is issued.
The type of structure and zoning play a part in the issuing of a permit, but all zones in the Commonwealth of PA require a third-party agency inspection before your generator project is signed off. Be sure to check with your authorized third-party certified inspection agency before you purchase any equipment.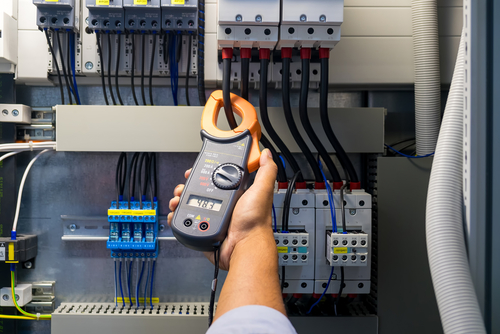 Troubleshooting
-Reconstruction
-Re-wiring
-Service Upgrades
-Violations Corrected
-Low Voltage Lighting
-Computer Circuits
-Illumination Designs
-Power Transformer Experts
-Control's & Machinery Serviced
-3 Phase
-Old 2 Phase
-Restaurant Repairs
-Parking Lot Lighting
A-1 Electric is an electrical firm and also an electrical inspection agency. If we do the electrical work, our commercial electric contractors cannot do the inspection. Instead, we would have another agency come out to inspect our work for you. You can have confidence in knowing that our electrical contractors will properly handle all electrical equipment, and provide a close attention to detail during any service.
Whether we install a new system, perform repairs or maintenance to lights, or provide you with an inspection, the electricians here at A-1 Electric will get the job done right every time. Our team is passionate about ensuring the safety of all commercial and industrial facilities. In regards to the functionality of electrical systems, there's no room for error—or else the health and wellbeing of your staff, clients and visitors are at stake.
No matter how big or small your project may be, we'll provide you with the most thorough assessment, so you can have peace of mind about meeting all codes and requirements. Remember, we provide commercial and industrial electrical services to customers in Feasterville-Trevose, PA, and other towns throughout Bucks County, PA and Montgomery County, PA, and Philadelphia.
When you need high-quality commercial or industrial electrical services to keep the lights on, you don't need to look any further than the professional commercial electric contractors at A-1 Electric.