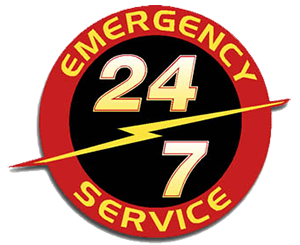 With all the complications involved with electrical services and wiring, emergencies and problems can arise at any given time of day. For residential and commercial properties, utilities and electrical system malfunctions can put you in danger. When taking advantage of our emergency electrical service in and around Philadelphia, our 24-hour customer support will put your mind at ease.
Emergencies can arise when power has been disconnected, or wiring has been replaced, repaired or compromised. We have a dedicated team that is ready to correct your emergency in as little time as possible. Our full fleet of bucket trucks and Hi voltage crews are on standby for any situation, and our staff has over 65 years of collective experience fixing your electrical service and wiring issues.
When does an emergency arise when dealing with electrical components?
Our services cover everything including troubleshooting, routine maintenance, and entire system rewiring projects. Emergency electrical service in Bucks County or Montgomery County, PA from our Master Electricians at A-1 Electric also include service upgrades, violation corrections, computer networks, technical support, rewiring, controls, machinery, lot lighting and more.
If you require rewiring or maintenance for failed equipment, or even replacement of water heaters and boilers, you will want to expedite the process to ensure safety and security at your property. We are a fully accredited and certified company that performs the necessary electrical work. We'll work in any type of weather and fix any situation around the clock.
Our certified Master Electricians are available for emergency electrical service in Philadelphia when you need us. Our services operate 24/7, 365 days a year. With A-1 Electric's extensive proper credentials and certifications, we are a trusted electrical contracting firm and third party agency in the Commonwealth of PA and we take our time to ensure no detail is overlooked throughout the process. Your electrical system and utility emergencies will be serviced and controlled.
We possess the necessary Home Improvement Contractor number (HIC#) and will display our number on every invoice, estimate, contract, and inspection of generators at residential homes and buildings. We use an accredited outside 3rd party agency to certify our work.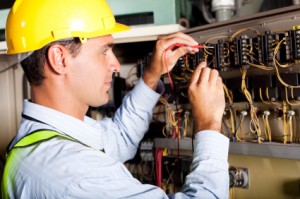 We take pride in ethical standards and are committed to your satisfaction and ensuring we get your situation taken care of in a timely manner. Don't harm your property by letting electrical issues linger or by hiring unqualified contractors. Take care of the problem immediately. For on-call and reliable emergency services in Bucks County, A-1 Electric's ready to assist you all your electrical needs.
Once your electrical system's problem has been corrected or repaired, we (the electrical contractor) will contact a PECO/AHJ (authority having jurisdiction)-certified outside inspection agency, for the areas in and around Montgomery County, PA if we did repair or install your system if not we can perform the inspection ourselves. After receiving a repair, rewiring or installation of new electrical equipment and systems from us, we will schedule an electrical inspection in Delaware County from an outside 3rd party inspection agency with our valid permit from the authority having jurisdiction over your property.
Note: We cannot be the Electrician and Inspector on the same project – it's one or the other.