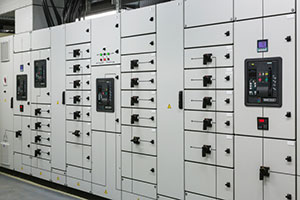 As a certified agency permitted to perform inspection and underwriting on electrical generators, we follow all the codes and conducts throughout our inspection process. We service residential, commercial, and industrial customers with superior craftsmanship and quality customer support.
A-1 Electric is a third party agency that specializes in electrical inspection in Philadelphia and the surrounding areas. We are hired by electricians and homeowners to perform an assessment, inspection and underwriting for your electrical equipment. Our thorough unbiased inspections ensure your generator is in compliance with all safety regulations set forth by the Commonwealth of PA.
When you need a generator inspector in Philadelphia to take a look at the electrical components of your generator system, you must make sure you have the appropriate permits listing the inspection agency of your choice on the permit. Whether you're a homeowner, landlord, property manager or tenant, in most cases you will need a stamped set of plans to submit for plan review before a permit is issued.
The type of structure and zoning play a part in the issuing of a permit, but all zones in the Commonwealth of PA require a third-party agency inspection before your generator project is signed off. Be sure to check with your authorized 3rd party certified inspection agency before you purchase any equipment.
A generator inspector in Philadelphia from A-1 Electric will help ensure you don't spend another day with a spotty generator system that results in sputtering power outages. Without having a generator inspected and underwritten by a certified electrical inspection and underwriting agency, you could experience explosions or fires from improper installations. Make sure the contractor you hire has the appropriate credentials before you sign any contracts.
Through every inspection, we take pride in the quality of our assessments, and we make sure your generator is safe for the property. Through our technical consulting we will help guide the homeowner and/or the contractor that is working on the project to rectify any code or safety issues that may arise, in a timely fashion.
It is a best practice to regularly inspect generators annually/semiannually to detect and prevent leaks and stop further issues from developing through the seasons. Generators can be installed at almost any property throughout the Commonwealth of PA and our third-party inspections are sure to leave you completely satisfied as your trusted source for a quality generator inspector in Philadelphia. Contact us if you have any questions about our generator inspection and underwriting services.
Note: "We cannot be the Electrician and Inspector on the same project it's one or the other"