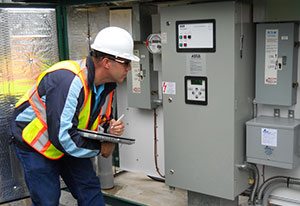 A-1 Electric is a fully accredited and certified electrical underwriter in the Commonwealth of Pennsylvania and all local municipalities within. Electrical contractors utilize our certified third party agency in Montgomery County (and other local areas) for consulting services because we have the proper credentials to perform appropriate inspections in line with all municipal and national codes for Authorities Having Jurisdiction (AHJs) in Pennsylvania. We also work closely with PECO.
You are required to receive an electrical inspection for all new electrical system installations, as well as upgrades or changes to wiring or existing electrical systems. When you have electrical work done on a residential, commercial or industrial property, your contractor must be licensed by the local municipality where the inspection is being performed. When you're looking for a trustworthy and certified PECO electrical inspector, A-1 Electric has the dedication to clients and years of experience you're seeking.
We provide electrical underwriting and inspection services for people living in the following areas:
-Bucks County
-Chester County
-Delaware County
-Montgomery County
-Philadelphia
---
What does it mean to be a certified electrical underwriter?
At A-1 Electric, we take our work extremely seriously in order to maintain the safety of all technical and electrical systems as well as our staff. Select agencies are chosen to perform inspections in your area. We have received approval from the Commonwealth of Pennsylvania after meeting the many stringent requirements set forth by the Department of Labor & Industry and from your building department. We have an agency number certificate that recognizes our company as an accredited third party agency and PECO electrical inspector.
In order to perform an electrical inspection in Delaware County, Chester County and other areas, we must maintain our approval through the Commonwealth of Pennsylvania and local municipalities.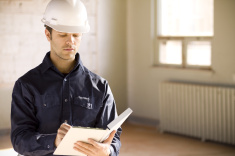 Electrical Inspections
Inspections ensure your property is safe for additional or repaired electrical systems and appliances. Your electrician is not permitted to perform an electrical inspection as all projects must go through an agency that is unbiased and approved by the township and maintains special liability insurance that protects from issues that arise.
You can trust an A-1 Electric commercial electrician to provide service in Philadelphia and Montgomery County for the proper handling of all equipment and personalized attention for every project that requires any electrical service in Bucks County, Chester County, Delaware County and Montgomery County.
What work is completed during an electrical inspection in Montgomery County, PA?
As a PECO electrical inspector and electrical contracting firm, we have the capabilities and equipment needed to perform the best possible assessment of your utilities. No matter what type of work you need, we're capable of:
• Installation
• Removal
• Connection/Disconnection
• Extension
• Alteration
• Repairing Equipment
• Replacement
• Maintenance
Once all wiring and the installation of appliances, fixtures and devices is complete, a final assessment from a certified electrical underwriter near Bucks County is required. When you receive approval following the final review, only then will the property be deemed safe for occupancy.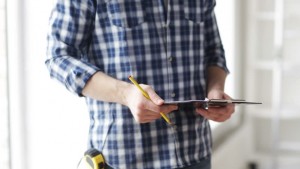 For the protection of your property, never hire electrical contractors who do not possess the proper certifications and credentials that are provided by local Authorities Having Jurisdiction and the Commonwealth of Pennsylvania. Ensure you're getting the best service from a certified electrical and generator inspector in Philadelphia. We're also a licensed and certified electrical construction firm as well as a licensed underwriter.
We devote the time necessary to make sure your inspection or work is completed accurately with our craftsmanship and experience.
Note: We cannot be the Electrician and Inspector on the same project – it's one or the other.